This is Sunshine™
This is the platform that is as powerful and flexible as your business.
Conversational tools
Bring together different systems to create natural conversations, so customers can message your business the way they'd message a friend. Create personalised interactive messaging with Sunshine Conversations' tools and APIs.
Unify messages across channels
Grow your business one conversation thread at a time. With a unified channel API, you can send rich messages that work across web, mobile and social.
Orchestrate from one thread
Create a chat experience that switches easily across systems using conversation orchestration. Integrate your existing systems, bots or third-party software.
Extend functionality
Conversation extensions allow you to create custom interactive experiences inside the chat window of any messaging channel. Customers can pick concert seats or view their shopping basket from right inside the chat.
Apps and frameworks
You don't need to know code to start working with Sunshine. But if you do, good news. You can meet the needs of your business – and the people in it – by making Zendesk work better for them.
Customise without coding
Adapt the agent user interface or tailor your Zendesk in just a few clicks using no code configuration tools in the Admin Centre.
Take action with apps
Give your agents customised context and the ability to take action by building apps with the Zendesk apps framework.
Embed native support
Make support access easy for customers. Integrate support natively into your mobile app, on your website or in your game with Zendesk SDKs.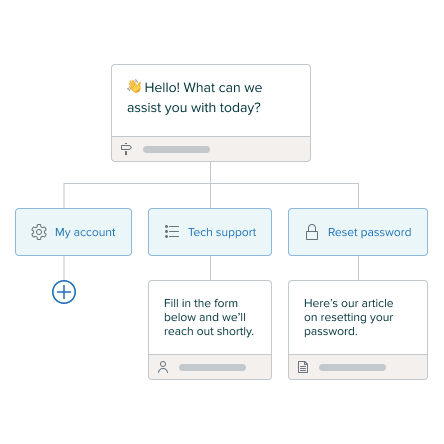 Automation and intelligence
No matter where you are in your support journey, there are plenty of options to make things easier on your team, speed resolutions for customers and improve your agent productivity.
Set up a smart workflow
Sunshine's workflow tools let you create smarter support flows and provide instant resolutions with intelligent automations.
Low code customisation
Streamline development and add intelligence to each customer's journey with features like customised fields and macros.
Hey, developers
Check out our documentation for the nitty-gritty details.
Integrations
Unify your data and automate work across systems with prebuilt and customised integrations. Connect your favourite apps in minutes, not months, and get a complete customer view that agents can take action on.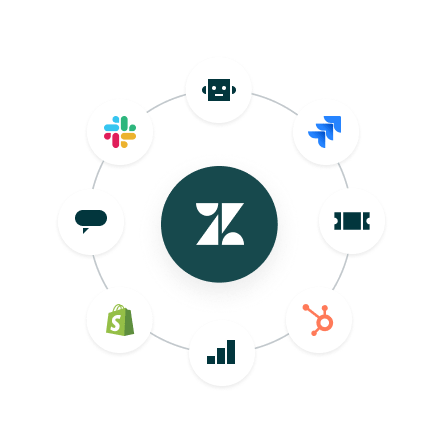 Create integrations
Deliver seamless CX by quickly building customised integrations between Zendesk and other systems using Conversational Data Orchestration.
Build with AWS
Use the AWS Events Connector to build complex apps using your customer service data. Power machine learning apps, advanced analytics and more.
Data
Put what you know to work. Adjust the Zendesk data model so that it's accessible, usable and just right for your business. You can capture activity, like when an order is placed, and customer attributes, like their shoe size. All of it ultimately provides a single view of the customer.
Get a single view of the customer
Give your agents a single view of everything you know about a customer. Using APIs, unify information across systems like order history, loyalty status, and web activity.
Shape data to your business
Tailor Zendesk to your organisation's unique structure and processes with customised objects. If you're an IT team, you can track laptops. If you're in retail, store product catalogues or customer order history.
Put the data to work
Create reports and draw insights from your data. With that information, you can build new workflows, streamline processes and personalise your customer journey.
Infrastructure
Sunshine delivers the scale and security of the public cloud – meaning trust and compliance are built right into your business.
Scale as your needs change
Our operations and technology architecture exceeds industry standards. You're free to scale, without sacrificing performance and reliability.
Safeguard your data
Enterprise-grade security is foundational to Zendesk – making it easy to keep your data private and secure.