Turn
on a

chatbot

AI-powered support gives your agents a helping hand. It's a better customer experience.
AI can do it
Artificial intelligence helps you automate simple tasks and create better experiences for your customers. AI chatbots empower your agents by giving them a helping hand — which lets them focus on more complex issues. It's simple to customise, build, and extend your customer experience with our chatbot solution.
See how AI chatbots can benefit your business.
You're better off with bots
Be quick
Automate responses to commonly asked questions — with chatbot software, any time of the day or night.
Be proactive
Chatbot software lets you gather information from visitors and connect them with the right people, right away.
Be real
Seamlessly hand over conversations from chatbots to human agents for more complex or sensitive tasks.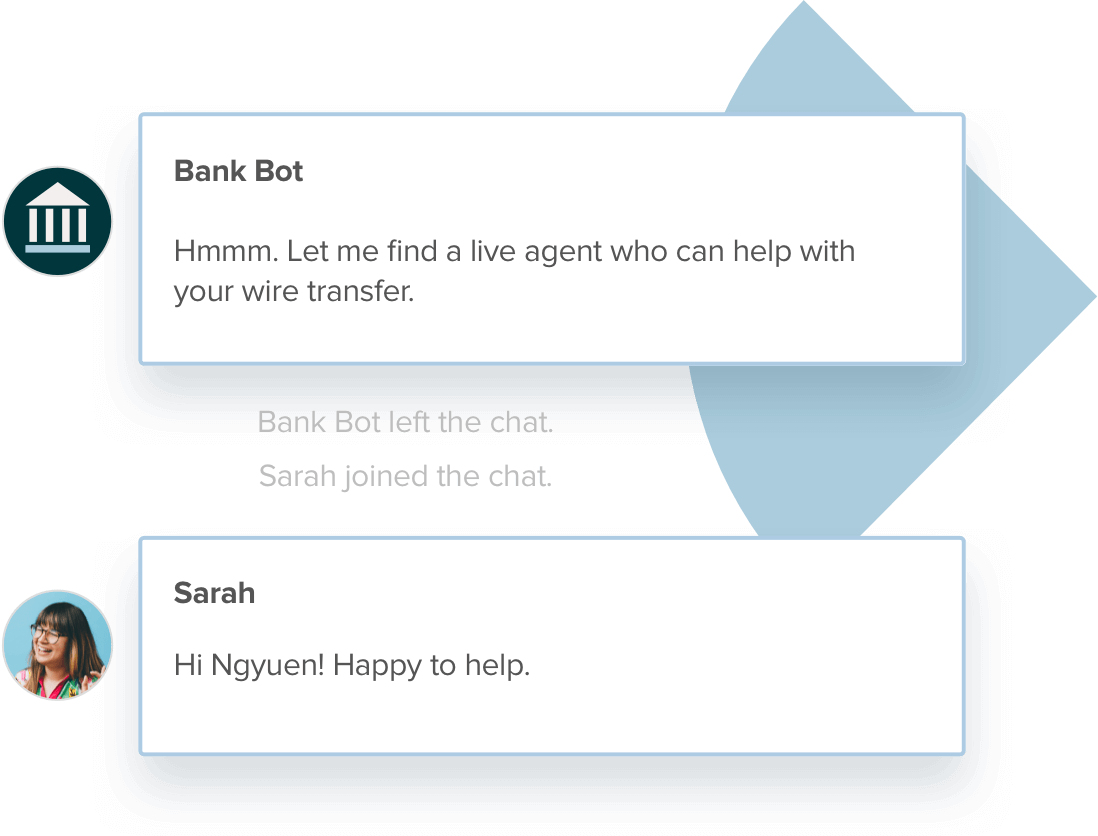 Build a chatbot
The Zendesk platform lets you easily connect your bot to Zendesk Support and Zendesk Chat and build amazing conversational experiences. Our APIs are flexible, scalable, and make it easy to connect and surface customer data for streamlined self-service.
"The Ada and Zendesk combination does an exceptional job of instantly providing answers to our clients and independent professionals. By empowering customers to self-serve 95% of the time, our team has been able to focus on more complex concerns whilst continuing to scale our support and set up our agents for success."
Joe Wang
24K
total conversations per month
75%
of tickets contained by chatbots
£20K
costs saved per month