AI and Chatbots
Artificial intelligence made easy
With Zendesk, anyone can use AI to scale service and simplify support.
Let AI do the heavy lifting
Two (or more) minds are better than one. Our AI capabilities blend with your support team to get customers the right answers ASAP.
Always on duty

Whether your agents are logged on or offline, your bot is always ready to provide support.

Lighten the load

Bots solve requests or transfer to the right agent. From there, AI tools guide to the best solution.

Easy to set up

Don't waste time on complicated setup. Turning on AI assistance or launching a bot takes minutes.
Instant answers on every channel
Present in many places
Be where customers are without spreading yourself too thinly. You can add a bot to support channels like messaging, email, Slack and more. Serve more customers; eliminate wait times; and watch satisfaction soar.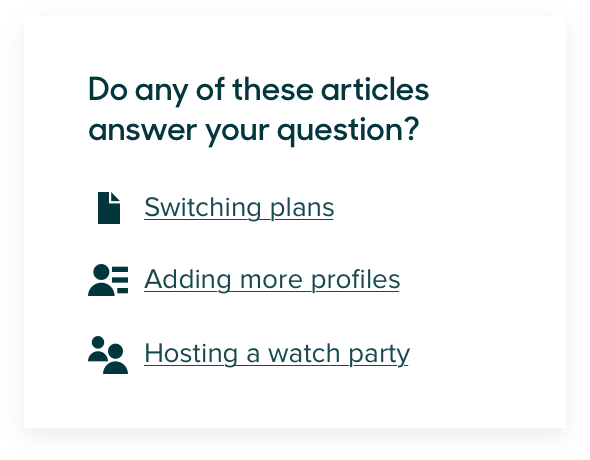 Seamless escalations to agents
An extra set of hands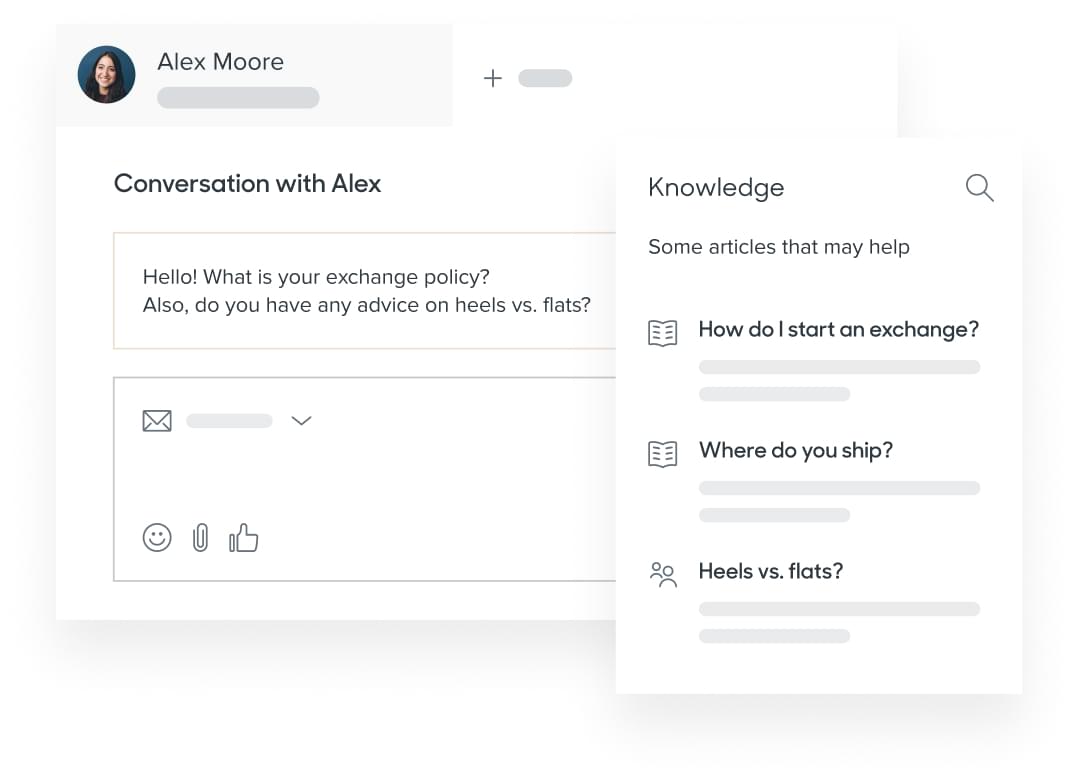 Requests get solved more simply with smart assist. Our AI shows agents key insights and offers suggestions that lead to faster resolutions.
Agents receive personalised article recommendations to share with customers. They can also view previously suggested articles, and see if those solved the problem.
Let bots collect customer information like name, email, issue type, and map into ticket fields. Protect your agents' time and give them the right context to solve tricky issues.
Automate interactions
Build your bot conversations
The secret sauce to setting up your bot is Flow Builder, which gives you the freedom to orchestrate the conversation between a bot and your customers. Once you create a flow, you can publish it in multiple languages without a single line of code.
Intelligent triage
Smarter workflows for simple support
Reduce manual sorting and prioritisation using advanced AI. You'll instantly understand what customers want and how they're feeling, so you can connect them with the right agent.
"Building automation into our messaging and optimising the bot flows helped us reduce friction and deliver a customer-first experience."
Phil Andrews
-75%
Decrease in agent handling with automation from Zendesk