Formerly Smooch.io
Sunshine Conversations
The messaging platform for innovative conversational experiences. Design rich interactions from scratch to drive revenue and captivate customers across their entire journey.
Build dynamic experiences
Embed advanced extensions and customised interactions to provide individualised support to everyone.
Connect your systems
Integrate Sunshine Conversations with your business systems so agents and customers get the right information right away.
Go beyond support
Increase revenue and reduce operating costs when you add comprehensive messaging to your sales, marketing and IT departments.
Engaging customer experiences
Interactive service tuned to your business
Move messaging beyond simple conversations. Add customised AI chatbots and interactive apps — like seat pickers or in-message checkout options — to stay a step ahead of customer needs.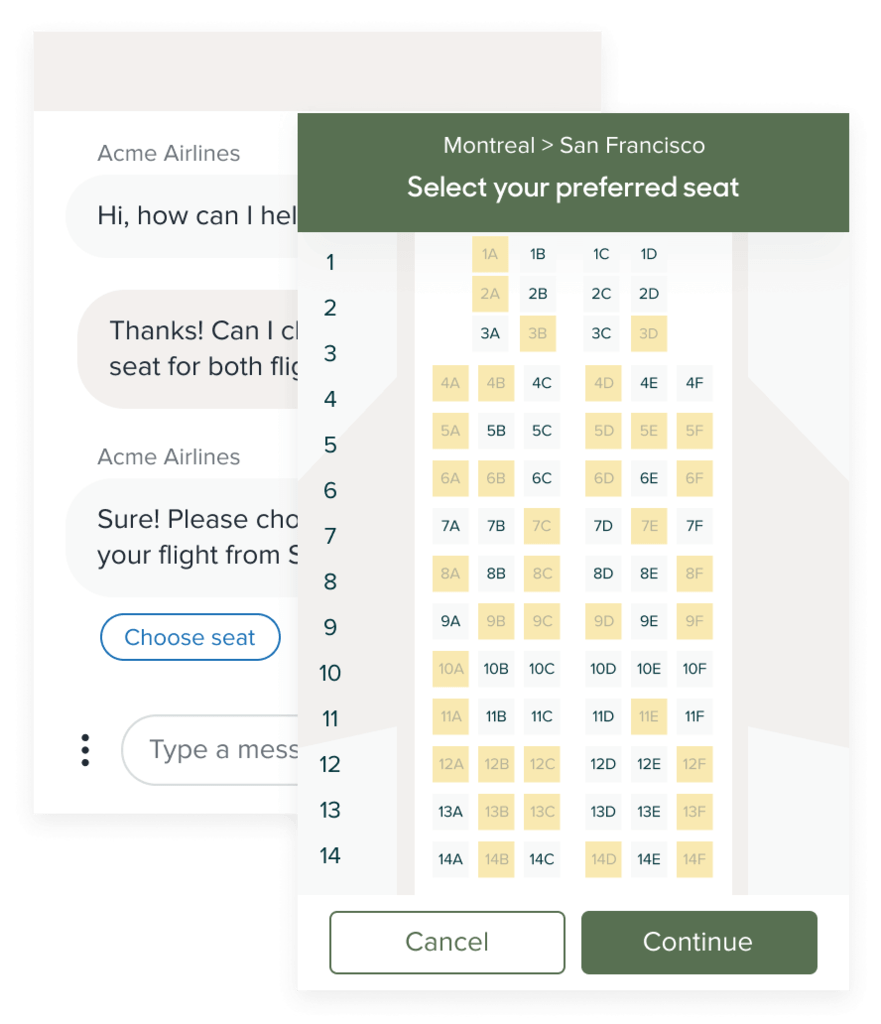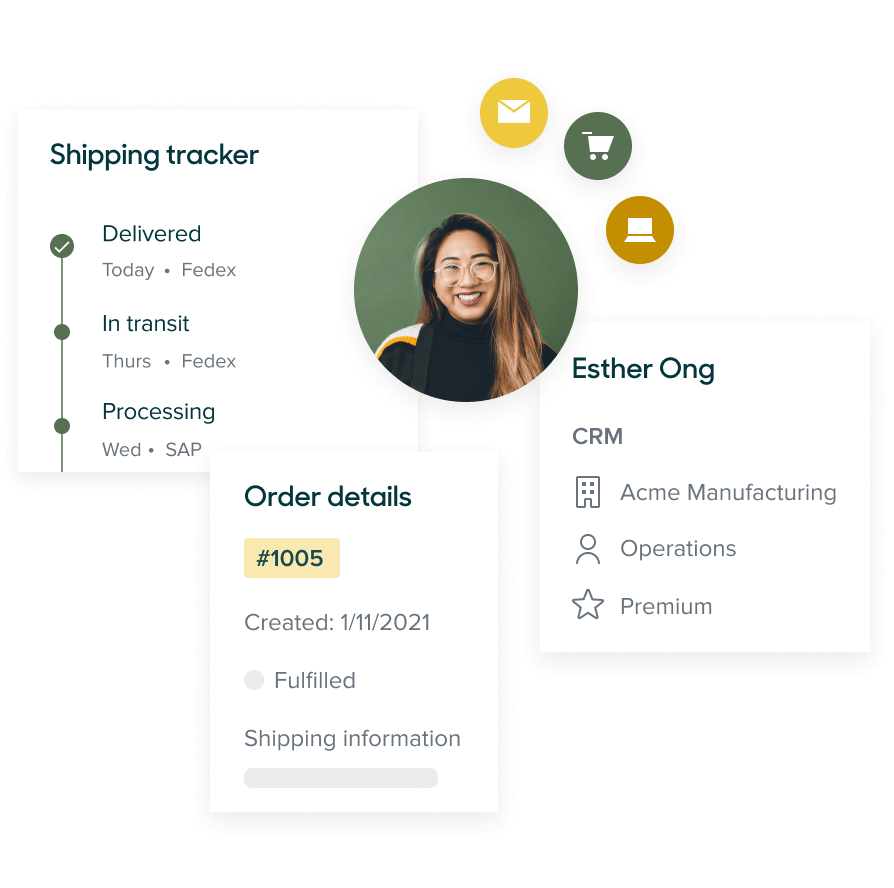 Data and Integrations
Align all your systems
Link data to and from all your systems – such as your CRM, order management system and inventory database – maximising agent productivity and letting customers take action on their own. You can use our partner integrations or connect your own applications.
Extend your service
Think bigger than support
Stay connected at every point of the customer journey, not just when you receive service requests. Use Sunshine Conversations to beef up sales, support internal helpdesks, manage vendors and track deliveries.
A complete solution
Better service – already built in
Sunshine Conversations packs a powerful punch. Because it's natively integrated with Zendesk, every single conversation is automatically captured. We're proud to be named a Gartner Magic Quadrant™️ Leader for six years in a row, but we're even more proud of our trusted 
support solution.
Hey, developers
Check out our documentation for the nitty-gritty details.
Customer story
Smiles + Sunshine Conversations
Smiles scales and powers its loyalty programme by enabling agents to respond to omnichannel requests with Sunshine Conversations and the Zendesk Service Suite. Their new messaging platform authenticates users, deploys chatbots to answer questions and integrates with their travel system.
"As the migration of telephone voice support to digital service channels like chat and WhatsApp increases, our aim is to continue to extend Zendesk across our entire call centre."
Ravel Lage
Read more here.
10x
Facebook Messenger productivity boost
-35%
call volume after messaging implementation
79%
of requests solved via self-service
Pricing
Simple, flexible pricing
Sunshine Conversations is available as a standalone solution or as an add-on to the Zendesk Service Suite. Evaluate for free, pick a plan later. No credit card required.
See pricing